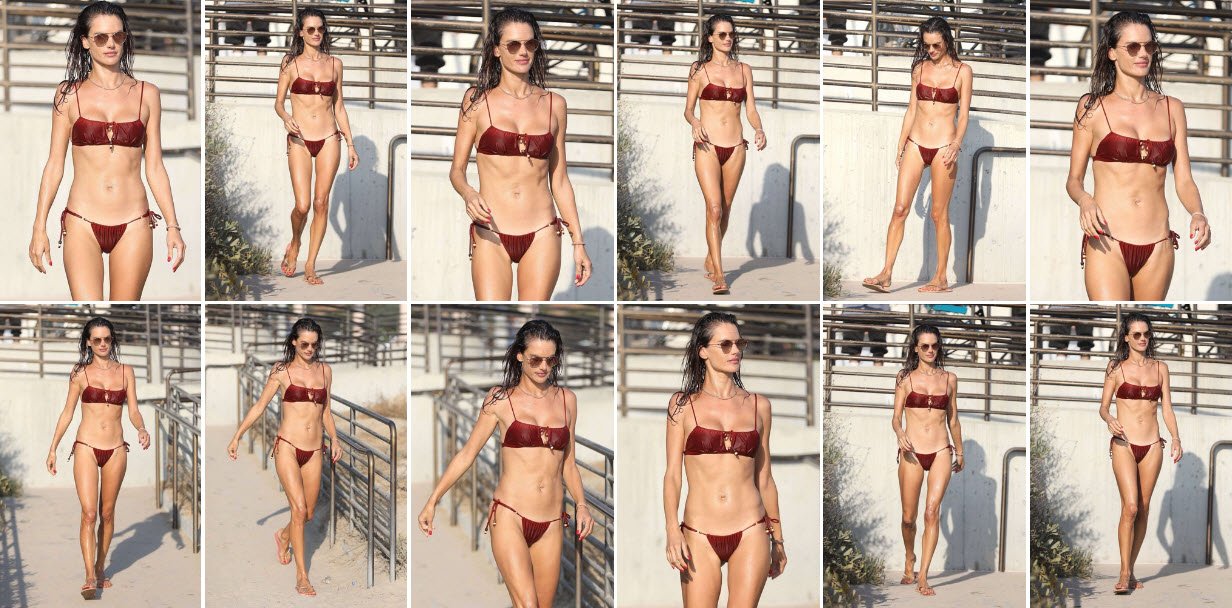 Hollywood actress Alessandra Ambrosio is known for her bold and hot style. Alessandra is often seen wreaking havoc on the hearts of fans in a bikini look. Last Monday, she was spotted in a very hot look in Malibu Beach in California (known for its Mediterranean Climate), whose pictures are now going viral on the internet.
She has over 10 million+ Followers on Twitter, Facebook and Instagram.
Alessandra Brown was seen in a bikini in Malibu Beach. Necklace on the neck, black goggles on the face and high bun make the actress look even more killer. These pictures of the actress are being seen repeatedly on the Internet.
Talking about work, Alessandra, born in April 11, 1981 started her career in modeling at the age of 12. Gradually, the actress turned to films. After this, the actress appeared in many super hit movies such as Casino Royale (2006), Daddy's Home (2015 and 2017) etc. The actress has also done photo shoots for many famous magazines and brands such as Gucci, Dolce and Gabbana, Armani, Fendi, Gap, Hugo Boss, Guess etc.
At the age of 14, she was one of 20 finalists for 1995 Elite Model Look national competition for Brazil and at the age of 15, she took participated in modeling classes and then started her modeling for Dilson Stein.