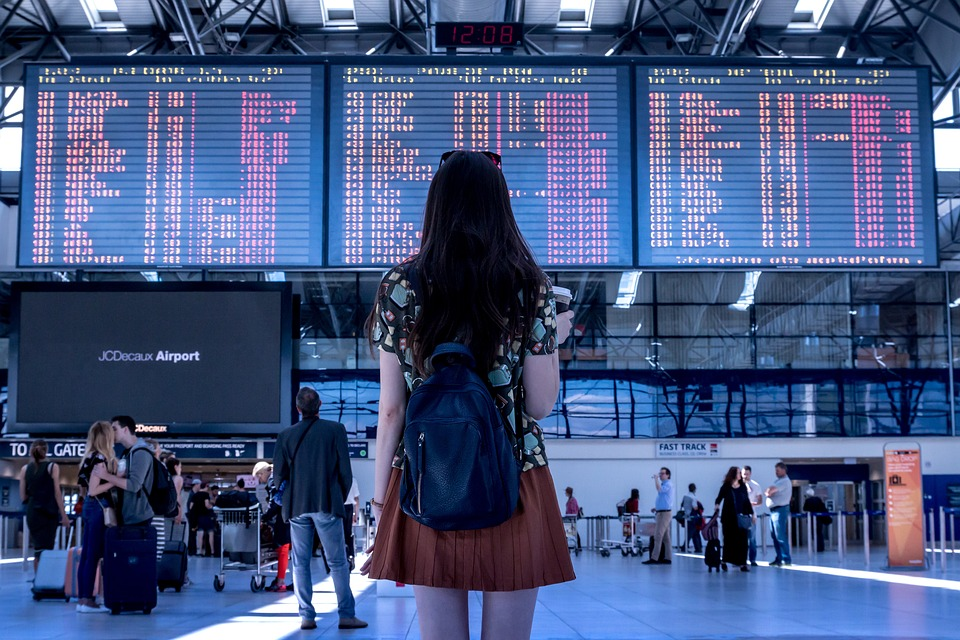 What could be more enjoyable and exciting than gathering your family or friends and going on a trip? Yes, every journey looks like a small adventure in which you learn something new and get unique emotions. Plus, traveling to another city, state, or country is a great way to see beautiful places, do interesting activities, and find something special for body and soul. 
However, the costs associated with getting to your destination, and moving around after arrival, require careful planning. With the right travel arrangements, you can enjoy significant transportation savings, and thereby take the first step towards an affordable travel experience. 
So, what type of transport should you prefer for a cost-effective ride? Consider different strategies using the example of the United States.
Flight connection 
Today, the airspace over America is the busiest in the world, since air travel is a familiar part of life for locals. Low-cost airlines such as Frontier Airlines, JetBlue, Sun Country Airlines, and Virgin America are willing to fly you without luggage, sometimes for $25-50 across the country. 
We recommend that you travel between cities and states by plane if you have limited time and don't want to spend many hours on the road. However, this may not work for destinations located 200-300 miles apart, since in this case, you will spend most of the time on in-airport procedures. In addition, a flight is not an attractive event in terms of sightseeing.
Bus ride 
Intercity buses are perhaps the cheapest and most accessible way to travel around the country. They meet the transportation cost reduction strategy and have everything you need for a long-distance trip. In the cabin, you enjoy comfortable large seats, a toilet, a TV, air conditioning, power sockets, and free Wi-Fi. By the way, one passenger can occupy two seats, but if you don't find two nearby free seats, then choose a neighbor. 
The cost of a ticket depends on the distance and time of purchase, therefore, the earlier you order your tickets, the cheaper the trip will cost you. The two main carriers in the US are Greyhound and Megabus. If you plan your trip in advance, you can go to a neighboring city for even a dollar. However, you'll usually pay between $10 and $50 for short trips within 200 miles. For example, it costs about $29/person to get from New York to Boston, and $33/person from Miami to Orlando. 
Driving a car 
If you've been missing the romance of a road trip, now is the time to organize it. A car is the easiest, and at the same time, the most exciting way to explore America. 
Cheap prices on a car rental contribute to a budget ride wherever you go. For example, a regular economy car such as an Opel Corsa or Ford Fiesta will cost you only $15 a day at Orlando Airport. Also, similar models and bigger cars for rental in the USA are available in more than 800 locations through Rental24h. 
In order to use the service, you need to have a driver's license, passport, and a credit card to freeze the deposit on it. Before signing the contract, make sure that insurance is included in the price, and if not, then purchase it on the spot. Also, remember that when moving from state to state, the size of fines, road rules, and the cost of fuel and parking vary slightly, and you need to be extremely careful. 
Multiple companies provide the opportunity to pick up a car at one spot and return it to another station within a city, state, or even country. Car rental services for under 25 are at your disposal in America as well. Considering the cost of one day of rental, this method of transportation occupies a leading position in terms of price and quality ratio.
Train ride 
For longer distances exceeding 300-400 miles, you can use rails. Amtrak provides multiple lines covering all major destinations in the US. The cheapest ticket will cost you approximately $49. If you're planning on extensive train travel on vacation, grab a USA Rail Pass, which costs between $200 and $500 (depending on the season) and includes 45 days of use on all routes within the country. 
How to get around within your destination? 
The best solution is to rent a car to move from place to place. However, do you want to stand in a traffic jam in the center of a metropolis and waste your precious vacation time? In New York, Washington, or Chicago, for example, driving may not be the best idea, especially during high season. In opposition, Austin, which is not overcrowded with traffic, is perfect for road adventures. 
Also, pay attention to public transport, represented by buses, trolleys, or trams for larger destination travel savings. They run strictly on schedule, and you can find the exact departure times either online or at the station. The fare depends on the location and time of day: for example, traveling at night is cheaper. In some cities, you pay for travel with tokens sold in shops and train stations. San Diego and Denver offer light rail, while San Francisco features cable cars. 
In big cities, take advantage of using the metro. At each station, you can get a free map that will help you not get lost.
The bottom line
So, deciding on transport for your trip is a complex issue because it all depends on the destination and what places you are going to visit in the area. Sometimes, you can combine bus, train, plane, and car rides to achieve the greatest financial efficiency. Either way, use our simple money-saving travel tips to organize your dream vacation!
You may also like: