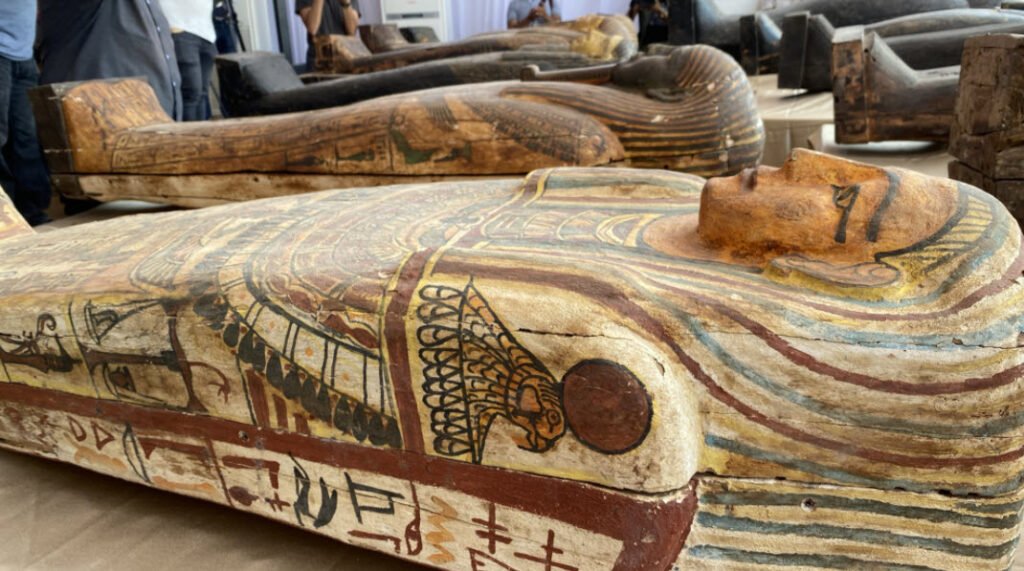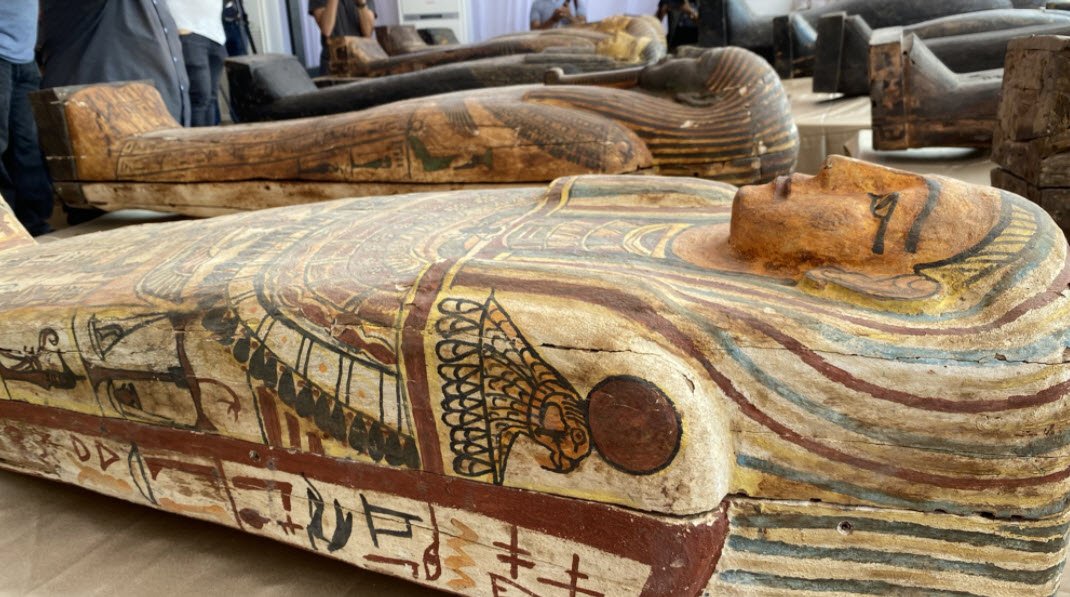 Egypt has announced that its archaeologists have found dozens of new mummies and 59 sarcophagus. This is the biggest archaeological discovery so far this year. A sarcophagus is a coffin or a container to hold a coffin. Most sarcophagi are made of stone and displayed above ground.
The mummies were found in excavations at the ancient tomb of Saqqara, south of the capital, the BBC reported.
Source: inside-egypt.com
Egyptian Tourism and Archeology Minister Dr. Khalid Al-Anani born in 1971 opened a sarcophagus at an international press conference on Saturday in front of ambassadors from dozens of countries. The sarcophagus is the coffin where the mummy is kept.
Kalid Al-Anani is an active and passionate about his work; during his tenure as Minister of Antiquities, he carried out many important projects such as the completion of the Grand Egyptian Museum, the National Museum of Egyptian Civilization, the restoration of Baron Palace, the Jewish Temple, the Greek-Roman Museum in Alexandria and many important projects, in addition to many archeological discoveries that contributed greatly to the promotion of Egyptian tourism.
Initial studies indicate that the coffins are completely sealed and have not been opened since they were buried inside the shaft, and that more are likely to be found in the same location.
The wonders of ancient Egypt are not over yet, as they discovered 26 sarcophagus on Friday night. The structure of these 59 coffins is still strong after 2,600 years. Officials say the condition of the inner mummy is also good.
Footage shared by the ministry showed colorful sarcophagi decorated with ancient Egyptian hieroglyphics. Other artifacts and at least 28 statues were found in the two deep wells, the ministry said.
The decorated coffins were made for priests, top officials and elites from the Pharaonic Late Period. The Egyptian government says the mummies will be housed in the newly built Grand Egyptian Museum near the Pyramid of Giza.
Hundreds of mummified animals, birds and crocodiles, as well as two mummified lion cubs were found in the region last year. Last week, the ministry displayed a bronze statue of the god "Nefertam," one of the artifacts discovered with the ancient wooden coffins.
You may also like: