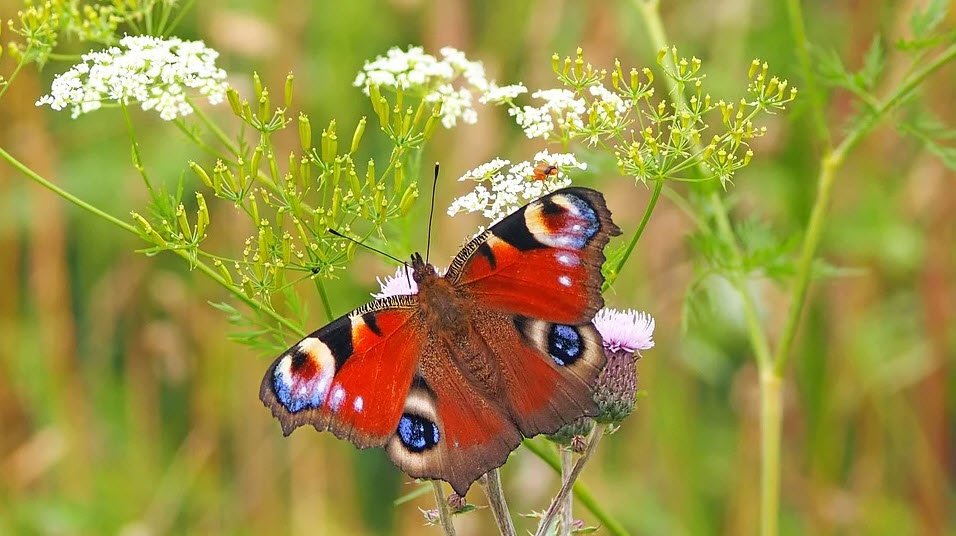 Who would not be happy to see colorful birds? At the same time, birds fly in the sky, weaving the story of dreams in their tune, that just by looking at them, it seems that I wish we could fly with wings. At the same time, butterflies fly in thousands, it looks so beautiful, that we wants to see it again and again.
Butterfly is the second organism after bee which is most beneficial for pollination. Due to increasing pollution, urbanization, deforestation, insecticides, etc., butterflies are constantly being harmed. In such a situation, butterfly parks have been built in many places all around the globe to protect them.
If you too are fond of seeing similar scenes, then this article is going to be liked by you. Because today we are going to tell you about Butterfly Fly Parks. So let's know about these parks.
1. Titli Park, Lucknow
If you want to see colorful butterflies then there is no need to go far. Uttar Pradesh's first Butterfly Park has been opened in Lucknow's Nawab Wajid Ali Shah Prani Udyan. Earlier, these parks exist in Mumbai, Delhi, Goa, Bengaluru and Kerala only.
This Butterfly Park has been built in the year 2018 in the city of Nawabs i.e. Lucknow. Its special thing is that it has been made similar to Kanpur Zoo. This park serves to add beauty to the beauty of this city.
The park has beautiful entry gate, state-of-the-art poly house, 3 natural ponds, 500 pots and 4000 hosts of about 20 species and nectar plant. Forest and Wildlife Minister Dara Singh Chauhan inaugurated this butterfly park.
Regarding the species of butterflies, former Forest Conservator Mohammad Ehsan said, "2000 species of butterflies are found all over the world, with more than 1500 species found in India. The average lifespan of a butterfly is only 30 days. Some butterflies live only for 6-7 days. They migrate for thousands of kilometers.
2. Butterfly Park, Bangalore
Bannerghata Butterfly Park is the first butterfly park in India. This park is spread over an area of ​​7.5 acres and was established in 2006 by the Zoo Authority of Karnataka, University of Agricultural Sciences and Ashoka Trust (ATREE) for research in the field of ecology and environment.
From this park, people get to know many information about butterflies and their life cycle. If you like to see butterflies, then for this you must visit this park once.
The main objective of this park is to conserve butterflies. This park is the best to know about the life cycle of butterflies. It is considered to be India's first butterfly park. This park in Bangalore remains an attractive tourist destination.
3. Butterfly Park, Shimla
Shimla's Butterfly Park has been built on the same lines as the Bannerghata Butterfly Park. Butterflies are also being conserved and enhanced in this park. It is the second largest park in India.
"The butterfly park will not only improve their numbers but also bring the common man closer to nature," entomologist H.S. Mehta, who has been studying butterflies for the past 25 years, told IANS.