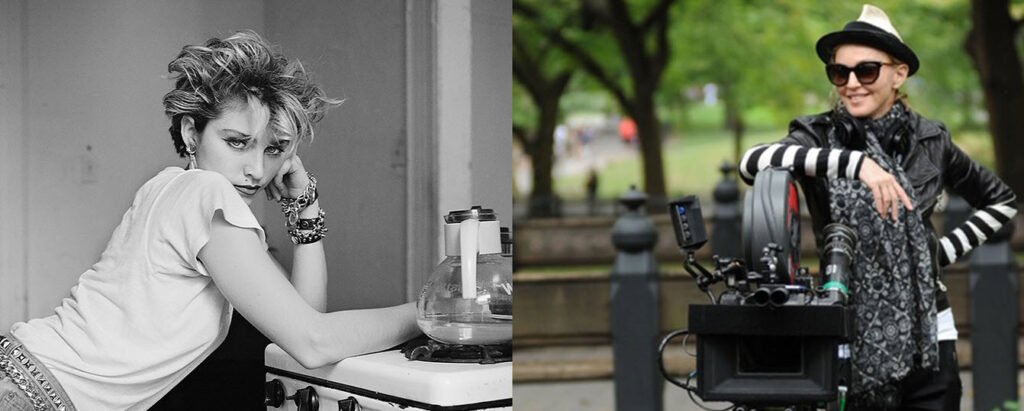 US celebrity pop star Madonna has decided to direct a movie based on her own life story. Not only that, the 72-year-old pop star is also working as an assistant screenwriter of the untitled movie.
According to the BBC and The Guardian reports, Madonna has already signed a contract with Universal Pictures to make the movie. Amy Pascal, the head of the production company Pascal Pictures, has been given the responsibility of producing the movie along under the wing of filmed entertainment group chair Donna Langley. The work of writing the screenplay of the movie has already been started. Oscar-winning screenwriter Diablo Cody is writing the screenplay for the movie with Madonna.
Brook Maurio, known professionally by the pen name Diablo Cody, is an American writer, producer, and author. She gained recognition for her candid blog and subsequent memoir, Candy Girl: A Year in the Life of an Unlikely Stripper (2005). She received critical acclaim for her screenwriting debut film, Juno (2007), winning the Academy Award for Best Original Screenplay, the BAFTA Award for Best Original Screenplay, the Independent Spirit Award for Best First Screenplay, and the Writers Guild of America Award for Best Original Screenplay.
It is learned that the movie will feature Madonna's struggling life, story of becoming a pop star and eventful issues. It is unknown at this time what she will do after leaving the post.
Madonna had previously directed two films, Field and Wisdom in 2008 and WE in 2011. This is going to be the third movie under her direction.
Having been referred to as the "Queen of Pop" since the 1980s, she is regarded as one of the most impactful figures in popular culture.
Famous American singer Madonna Louise Ciccone was born in 1958. In addition to singing and directing, the star has gained a reputation as a fashion designer. On year 1984, Madonna hits the stage of the first ever MTV VMAs ceremony with an unforgettable performance of Like A Virgin.
"I want to convey the incredible journey that life has taken me on as an artist, a musician, a dancer – a human being, trying to make her way in this world," Madonna said in a statement.
Madonna also confirmed that she doesn't plan on portraying herself in the movie, and fans suspect she has her eye on Primetime Emmy-winning Ozark actress Julia Garner after they noticed the "Like a Virgin" singer and her manager Guy Oseary.
Watch Madonna and Cody's hour-long IG Live Q&A session below.
You may also like: