Hiring good people is one of the most critical activity. Companies will pay the higher costs of employment when an employee has special or unique skills. The majority of jobs in the American economy are based on education level.
A good job hunt can land you the job of your dreams. When you are settled into your new job you will be thankful that you took the time to search for a job the right way.
There are several reasons why online job websites provide services like these to you. First of all, there is a good amount of competition between these services. There is not just one out there. They want to boast to companies that they have the largest database of applicants.
The more jobs that they can post, the more individuals they can lure to the website. This may be the very best way for you to find your next job, but wading through all of these websites may be time consuming.
AngelList is a U.S. website for startups, angel investors, and job-seekers looking to work at startups.
This website was founded in 2010 by serial entrepreneur Naval Ravikant and Babak Nivi. In Nov 2016, AngelList acquired Product Hunt for $20 million.
GitHub Jobs is a great place which offers the company's open software development positions and attract the best technical talent where you can easily create and preview your job listing.
The Mashable Job Board is your gateway to Mashable's community of leading digital talent. Mashable has around 45 million monthly unique visitors and 25 million social followers.
Despite their Job Board, Mashable is one of the largest independent online news site dedicated to covering digital culture, social media and technology.
Indeed is the #1 job site in the world with over 25 crore unique visitors every month. Indeed strives to put job seekers first, giving them free access to search for jobs, post resumes, and research companies.
Every day, millions of people wants to connect each other and looking for new opportunities. Indeed have more than 10,000 global employees passionately pursuing this purpose and improving the recruitment journey through real stories and data.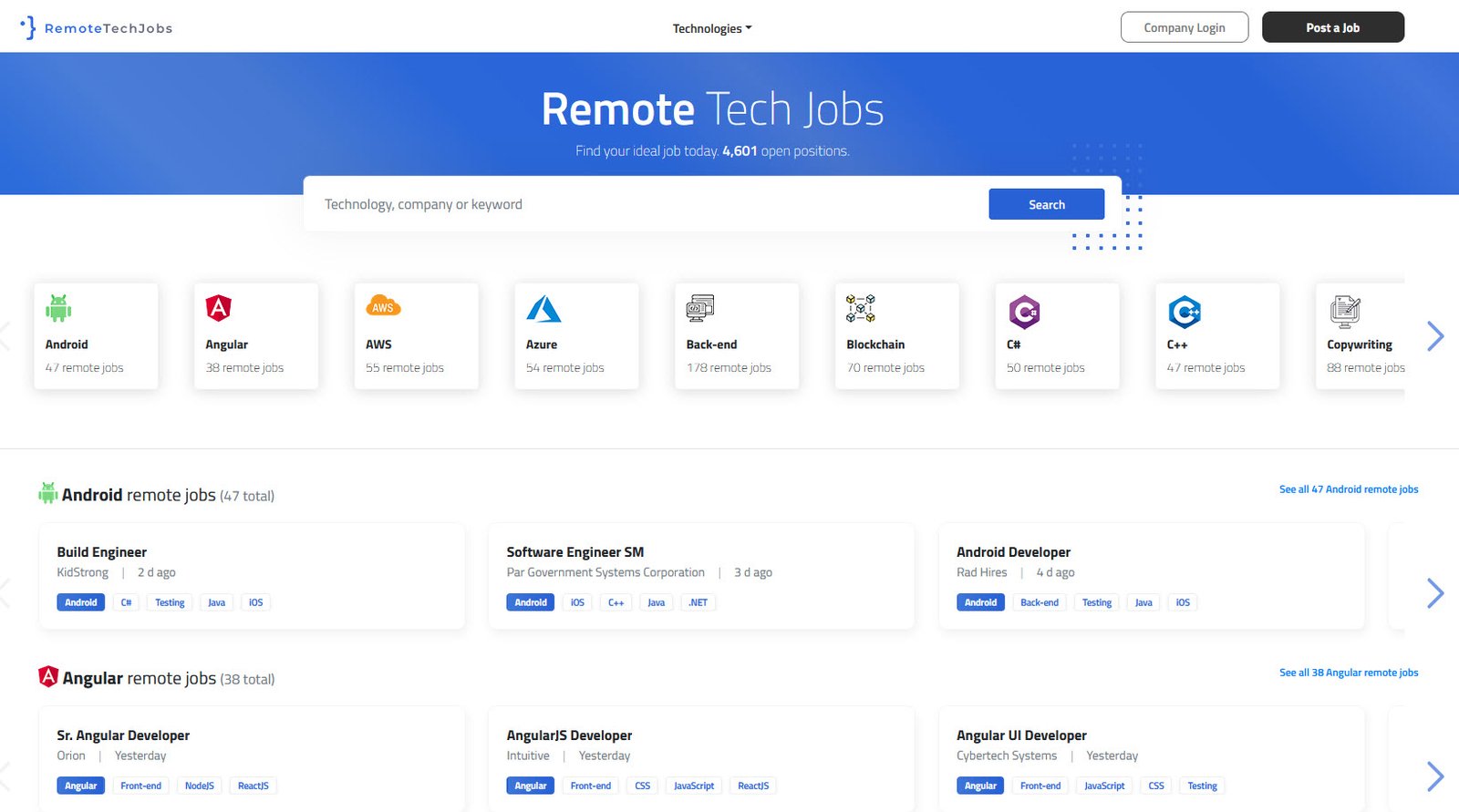 At Remote Tech Jobs, they know remote work is the dream for many tech professionals and a problem solver for many companies. Their mission is to connect these two groups and make remote jobs more prevalent.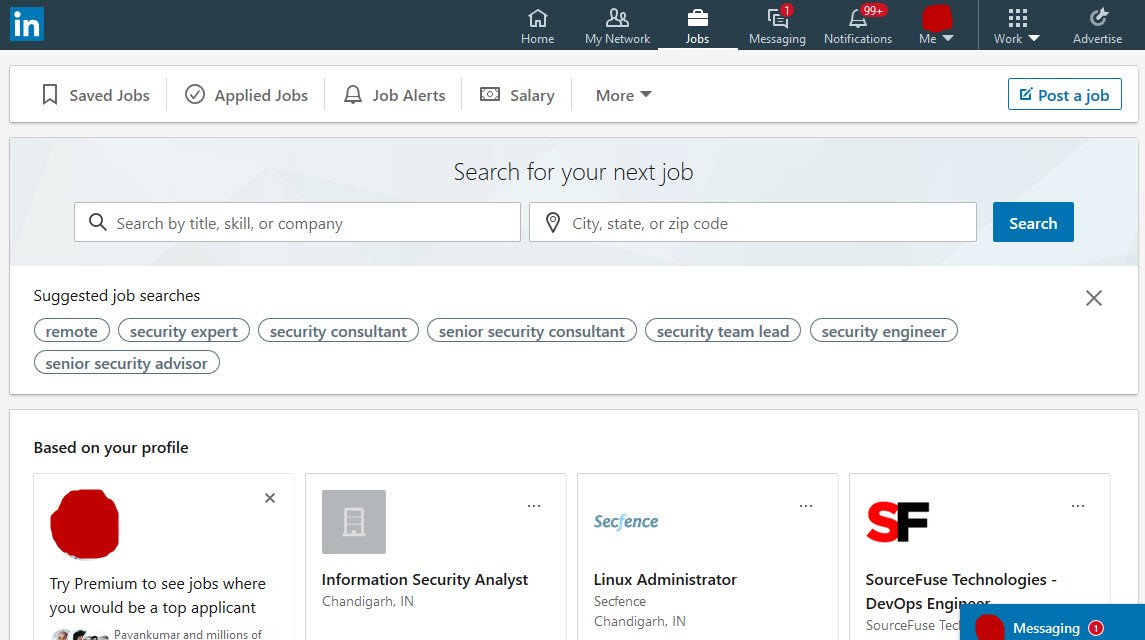 LinkedIn is one of the best employment oriented online portal having both website and mobile app currently headquartered in San Francisco, California.
As of May 2020, LinkedIn has 690+ million registered members in 150 countries.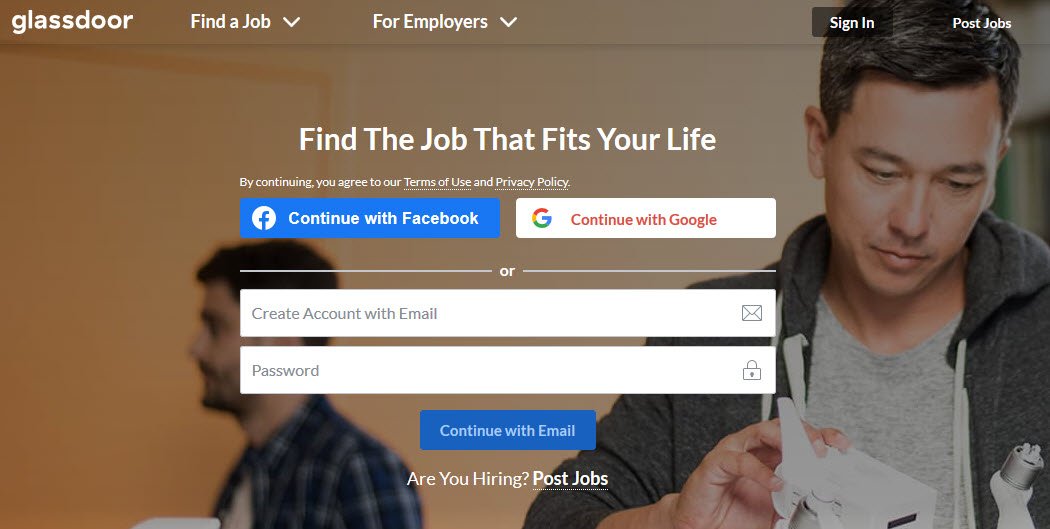 Glassdoor is a website where both current/formal employees anonymously review companies and even can see salaries and apply for jobs. This online career community website is now a more trusted source of career information than employers and the government.
Dice is a New York based career website which serves information technology and engineering professionals. Dice.com is owned and operated by DHI Group, Inc having approx 80,000+ tech job listings with 3 million registered members.
Few Acquisitions by DHI Group, Inc are: ClearanceJobs.com, Efinancialcareers.com, AllHealthcarejobs.com, Fins.com, Slashdot, Sourceforge, TheITJobBoard.co.uk and getTalent.
Initially The Monster Board was populated with Job descriptions from Newspaper segment but later in 1996, Monster was the first public job search website on the Internet and in year 1999, The Monster Board became known as Monster.com.
SimplyHired is a Free job search engine which provides a lot of jobs in your local job market. With SimplyHired, you can easily search for a job by location or industry.
Toptal, a global remote company which provides a freelancing platform that connects businesses with software engineers, designers and business consultants.
Toptal connects thousands of senior developers from around the world to over 2,000 clients, including large enterprise companies such as J.P. Morgan and Pfizer, tech companies such as Airbnb and Zendesk, and numerous startups, providing world-class software solutions that meet complex and challenging requirements.
Hired is a career marketplace that matches tech talent with innovative companies. Users on the Hired platform receive objective guidance throughout the interview process from a dedicated Talent Advocate, as well as the ability to compare new opportunities side by side so they can make their next career move with confidence.
DevITjobs is a transparent IT job board for the UK/US markets where companies provide salary range, full tech stack and other information a software engineer might need (like visa sponsorship or full-remote options).
Employers get access to a hand-picked pool of candidates who are interested in new roles, as well as unmatched transparency into competing offers so they can recruit and hire with insight. The end result is an efficient, effective and enjoyable experience that's far faster than traditional methods.
Other Notable Employment Websites:
Adzuna (U.K.)
AfterCollege (U.S.)
AlJazeera Jobs (Middle East)
Canadian Job Bank (Canada)
CareerArc Social Recruiting (U.S.)
CareerBuilder (U.S. and international)
CareerStructure.com (U.K. and international)
Craigslist (U.S. and international)
CV-Library (U.K.)
Freelancer.com (Australia, London, Manila, Jakarta, U.S.)
Glassdoor (U.S.)
Gumtree (U.K., Australia, and international)
Guru.com (U.S.)
IAESTE (International)
Insidetrak (Australia)
JobServe (U.S. and U.K.)
JobStreet.com (Southeast Asia)
JobTiger (Bulgaria)
Kijiji (Canada and international)
Naukri.com (India)
Naukrinama.com (India)
PageGroup (U.K.)
PeoplePerHour (U.K.)
Proven (U.S.)
Reed.co.uk (U.K.)
Rozee.pk (Pakisan)
Seek (Australia)
Snag (U.S.)
Swissnex (Switzerland)
TalentEgg (Canada)
TheLadders.com (U.S.)
The Muse (U.S.)
TimesJobs (India and the Middle East)
Universal Jobmatch (U.K.)
Upwork (International)
USAJobs (U.S.)
WayUp (U.S.)
Workopolis (Canada)
XING (Germany)
ZipRecruiter (U.S.)