Bollywood is a multi-billion dollar industry that produces more films annually then any other country. We listen lot of incidents where ordinary girls marry men just for their money. But here are cases in which even actresses chose money instead of love.
Here is a look at 8 such husbands of Bollywood divas who are filthy rich:
1. Anushka Sharma
She married to Virat Kohli, the richest Indian cricketer of this century on 11th December 2017 in Florence, Italy.
Anushka Sharma is one of the most popular and highest paid actress in India who also got several film fare awards. On the other hand, Kolhi is of the best batsmen who currently captains the Indian National Team. Since year 2017, he has been the top-ranked ODI batsman in the world.
In year 2017, Virat Kohli's Net Worth was around $60 million USD (Rs 425 Crore) which is now increased to $100 million USD. Virat Kohli also endorsed more than 20 brands like Pepsi, Herbal Life, Audi etc. Virat Kolhi also co-owns the ITPL Tennis team UAE Royals.
In 2015, Virat Kohli invested approx Rs.90 crore to start a chain of gyms and fitness centres across the country under the brand name CHISEL.
2. Sonam Kapoor
She married Anand Ahuja, the richest Indian businessman.
Sonam Kapoor born on 9th June 1985, a daughter of actor Anil Kapoor married with one of the top richest fashion entrepreneur Anand Ahuja who runs a fashion brand "bhane".
Anand and Sonam both tied the knot on 8th May 2018 in Bandra, Mumbai. Furthermore, Anand Ahuja is also the MD of his family owned company "Shahi Exports" which is the India's largest export house worth more than 3000 crores.
However Sonam Kapoor is not his only love, his love for apparel and sneakers made him build India's first multi-brand sneaker company "VegNonVeg".
3. Asin Thottumkal
She married Rahul Sharma, the co-founder of Micromax.
Asin Thottumkal is a former Indian tamilian actress and a bharathanatyam dancer. Till date, she received 3 film fare awards and speaks almost 8 different languages such as Tamil, Malayali, Hindi etc.
Asin married to Mr. Rahul Sharma who is one of the richest businessman and is founder of Revolt Motors and co-founder of Micromax Informatics. In year 2016, DataQuest declared Rahul as the IT Person of the year. Not only this, he also won Entrepreneur of the year award in Mumbai, 2016.
He also hold two undergraduate degrees i.e. Mechanical Engineering and Bachelors in Commerce. He was also awarded the Forbes Person of the Year in 2010, and GQ Man of the Year in 2013.
4. Ayesha Takia
She married Farhan Azmi, the mega hotelier and son of politician Abu Nazmi.
Ayesha Takia who started her career when she was just 15 years old and appeared in "I am a Complan Boy! I'm a Complan Girl" campaign and in Falguni Pathak's song "Meri Chunar Udd Udd Jaye".
She married with one of the richest businessman and restaurant owner Farhan Azmi who is from Mumbai, son of famous politician Abu Azmi. In addition to being a owner of restaurant, he is also much active in politics.
The couple was married in Mumbai and till her marriage, she did so many popular movies likes Salaam-E-Ishq, Dil Maange More and Tarzan.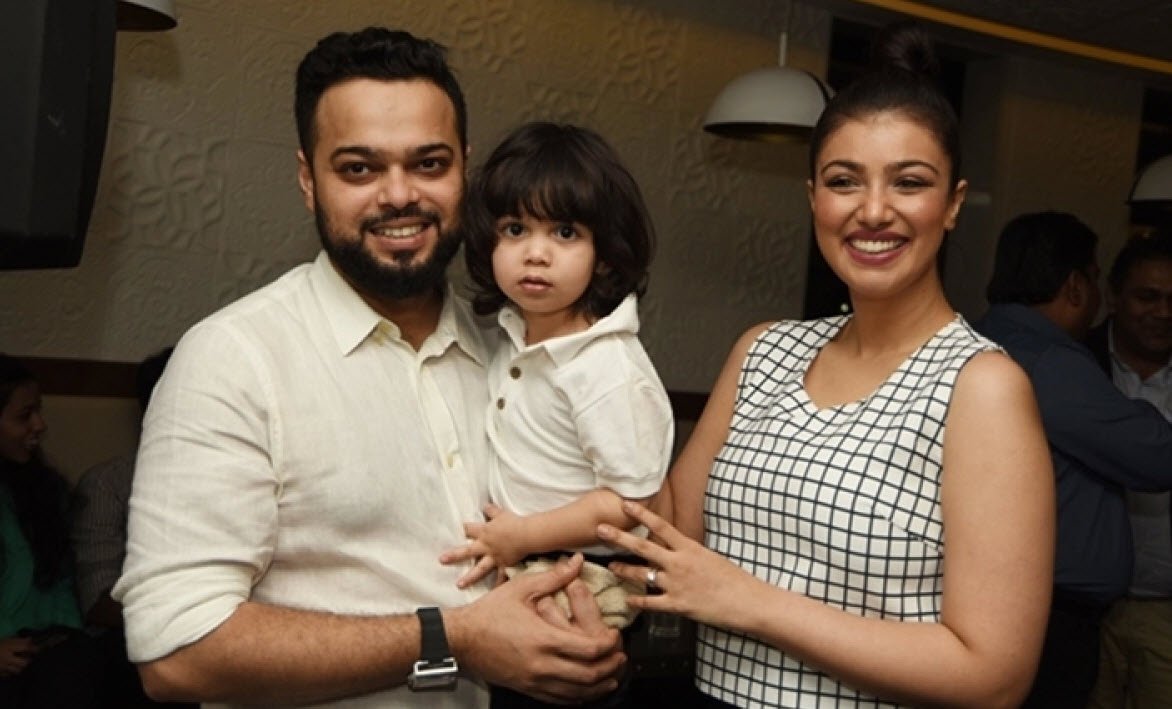 5. Juhi Chawla
She married Jay Mehta, the owner of Mehta Group.
Juhi Chawla and Jay Mehta took the wedding vows in a secret marriage in year 1995. Jay Mehta was a widower who early married to Sujata Birla.
Jay Mehta is an entrepreneur and is the owner of The Mehta Group which is a Mumbai based company. The man behind their relationship is Rakesh Roshan who introduced Juhi to Mehta on the sets of "Karobar" movie.
He owns two companies in India: Sauarashtra Cement Ltd and Gujarat Sidhee Cement Ltd.
6. Rani Mukerji
She married Aditya Chopra, whose net worth around 100 million dollars.
Rani Mukerji was the highest paid actress early in year 2000s and received so many film fare awards.
Rani married to one of the most popular filmmaker Aditya Chopra who is the current Chairman of India's multi-national film company YRF where he produced so many block buster movies like Veer-Zaara, Fanaa, Band Baaja Baaraat etc.
As the eldest son of such an illustrious director, Aditya was exposed to films from a very young age and started working as an assistant director when he was just 18.
7. Shilpa Shetty
She married Raj Kundra, the England base businessman.
Shilpa Shetty primarily known for her work in Hindi movies and appeared in Kannada, Telugu and Tamil films.
Shilpa married a businessman Raj Kundra in year 2009 who has had various investment interests. Shilpa's husband was born and raised in London was CEO of Essential General Trading LLC which is a Dubai based International trading company.
In year 2009, both invested in IPL cricket team RR (Rajasthan Royals) but later on both questioned by departments of Govt. of India.
8. Vidya Balan
She married Siddharth Roy Kapur, the MD of Walt Disney Company India and richest businessman.
Vidya Balan who won not only filmfare awards but also awarded by Padma Shri award by Govt. of India in year 2014.
She married to one of the richest film producer Siddharth Roy Kapur in year Dec 2012 in a private ceremony in Bandra, Mumbai.
Roy is also the president of Film and TV Producers Guild of India. He joined UTV in Mumbai in year 2005 as Senior Vice President and in year 2008, he took over as CEO of UTV motion pictures.
Later on, he as promoted to MD of Disney India in year 2014 who represented through multiple brands like Marvel, Pixar, ABC and Hungama TV.
You may also like: