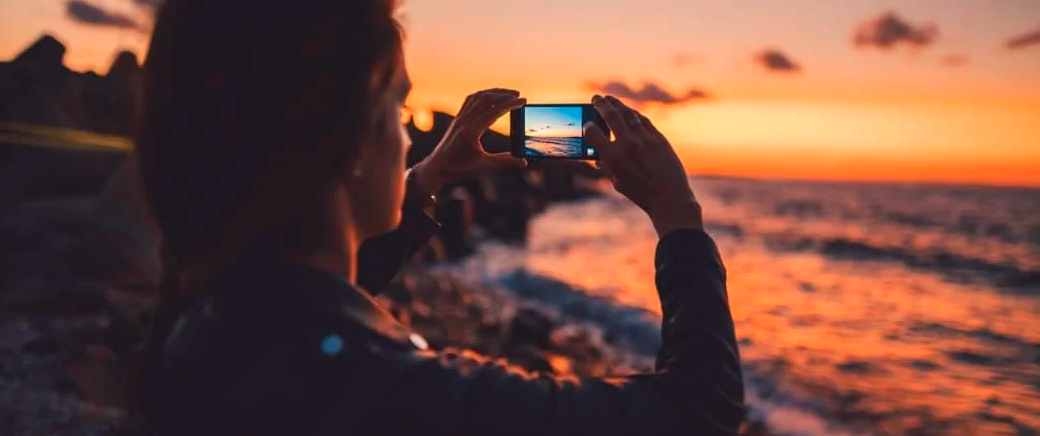 The term "free stock photos" doesn't exists because either you payed for best stock photos or you sacrifice quality while using photos.
Fortunately, that's no longer now! Stock photos are photos taken by individuals, usually sold royalty-free. They can be reused for different commercial purposes once bought.
There are many advantages of using stock photos like: they are very cost effective, accessible, high quality and perfect for any category.
There are hundreds of website are there, where you can find stock photos, some are free while other are paid ones. Here, in this post, we've rounded up top 10 best websites where you can get free and high quality stock photos of high resolution are as listed below:
Pexels provides high quality and completely free stock photos licensed under the Pexels license.
All photos are nicely tagged, searchable and also easy to discover through our discover pages. Furthermore, you can even download their 40 exclusive stock photos free of cost by just creating a new free account.
Rawpixel is a smashing website to create design resources that reflect today's society as it really is. Rawpixel Ltd. operates from its HQ in the UK and its creative hub is located in Bangkok, Thailand.
With their Free Plan, you can only download 5 images per day but unlimited downloads from their public domain collections.
If you want to download more, then you can buy their PREMIUM Package where you can download unlimited photos and can even use it for your commercial purposes.
Stocksnap offer beautiful and high quality stock photos for just about any use you can think of including commercial use and for personal use.
The popular categories of Stocksnap are: Business, Beach, People, Love, Flower, Nature, Girl, Sad, Food, Wallpaper, Computer, Office, Happy, Woman, City, Couple, Family, Summer, Black & White, Coffee, Design, Travel, Car, Man, Women, Dog, Fashion, Book, Fitness, Friends, Music, Money, School, Spring, Flowers, Heath, Laptop, House, Water, Work, Meeting, Wedding, Baby, Art, Party, Beauty, Sky, Phone, Building, Technology, Shopping, Home, Team, Background, Sunset, Yoga, Forest, Road, Fall, Abstract, Sport, Construction, Light, Sea, Wine, Child, Study, Smile, Kids, Mountain, Hand, Tree, Cat, Kitchen, Wall, Space, Wood, Writing, Kid, Landscape, Books, Green, Architecture, Sun, Desk, Mobile, Beer, Restaurant, Creative, Cake, Running, White, Garden, Children, Camera, Student, Gym, Social Media, Doctor and Easter.

This website provides curated collections of the best high-resolution CC0 photos and videos whose mission is to offer highly curated collections of stock images and videos that you can use both personally and commercially.
The Trending categories of Isorepublic are: Animals, Architecture, Art, Business, City, Fashion, Food, Landscape, Music, Nature, People, Seasonal, Sport, Technology, Textures, Transport, Travel and Various.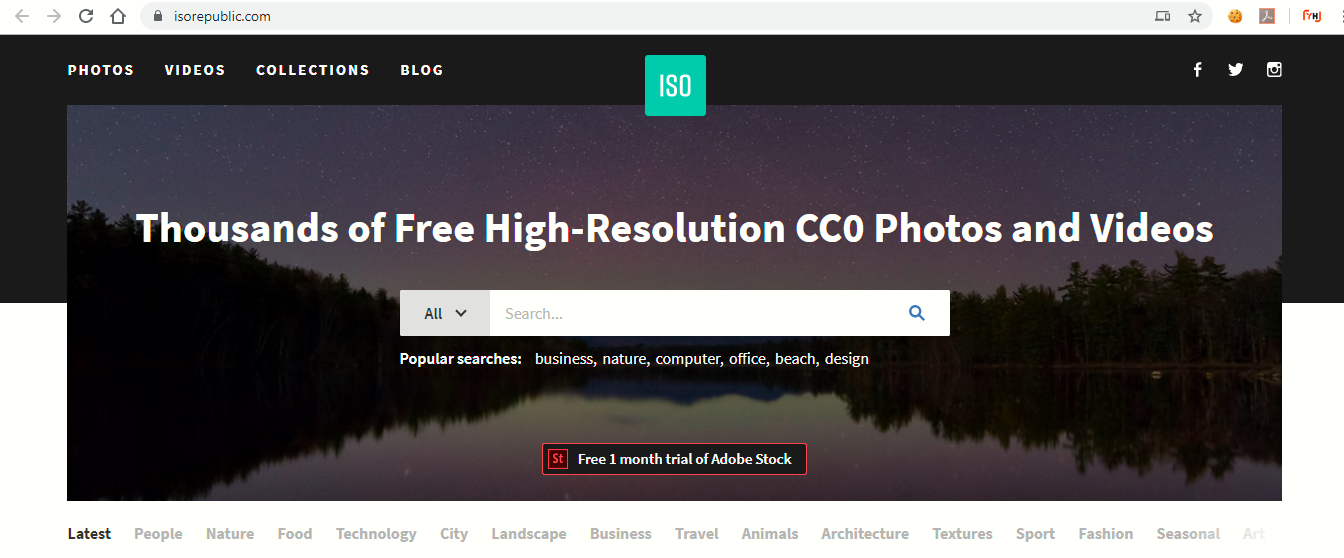 Unsplash is a website that has gifted hundreds of thousands of their own photos to fuel creativity around the world. With partners like BuzzFeed, Squarespace and Trello being powered by our API, the Unsplash library is more widely accessible than ever.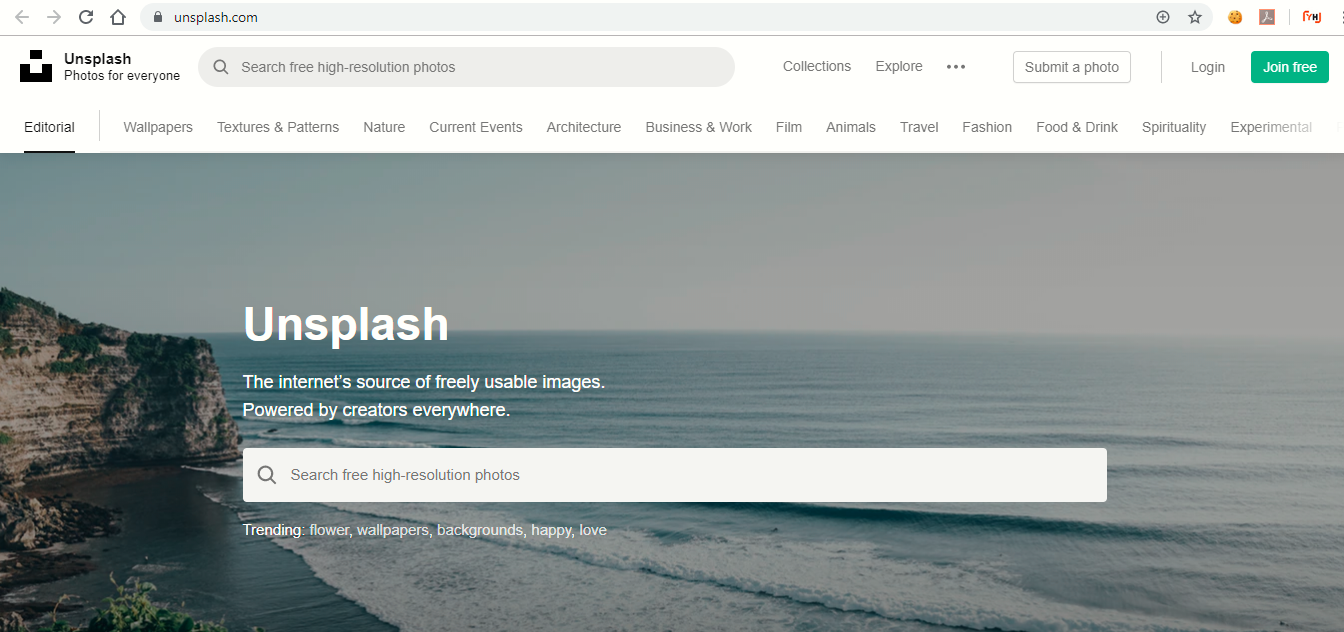 LifeofPix is an awesome community of photographers where you can discover a fine selection or a best shot of photos.
Picography has been providing stunning images to millions of people for the past 3 years. It is now one of the top sources for gorgeous, high-resolution, free photos. You can even use their any free stock photos however and wherever you like, with no attribution required.
The famous categories of Picography are: Business, City, Culture, Fashion, Festive, Hospitality, Nature, People, Scenery, Street, Technology and Wildlife.
With Foter, you can explore the most popular public domain stock photo images and can even share your best images and videos with people all over the world.
The popular categories are: Abstract, Animals, Art, Buildings, Business, Christmas, Education, Fashion, Food, Holidays, Interiors, Nature, People, Sports and Technology.

Picjumbo is free stock photo site created in year 2013 by designer & photographer Viktor Hanacek and now it's one of the best sites with free stock photos featured in the biggest online publications.
For Premium Membership, they have 3 plans i.e. Blogger Plan which starts from $59/year, Designer Plan which starts from $99/year and Agency Plan which starts from $499/year.
Pixabay.com is an international, copyleft and free-to-use website for sharing photos, illustrations, vector graphics, and film footage. All video and image files available on the platform can be used without attribution requirement and also for commercial aim.
Other Free Stock Photos Websites –
We hope you found this article helpful. Now you have many options to find best free stock photos around for your blog or for your personal or official website.