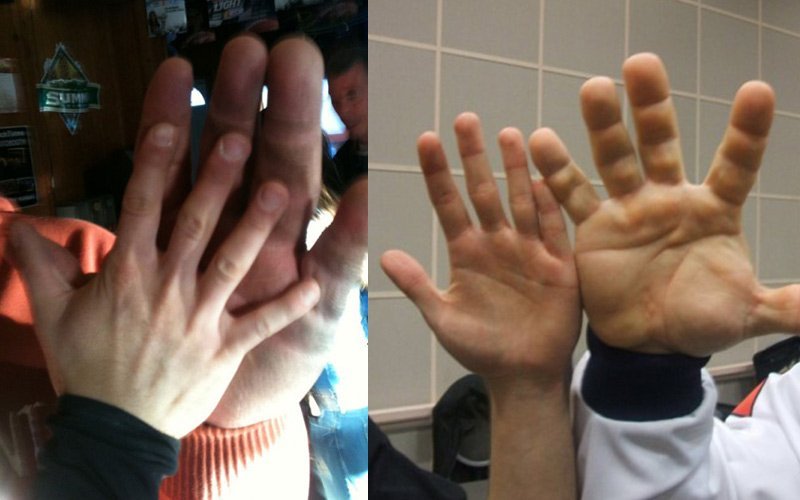 Strongest and Biggest persons will probably always be popular because of their shape and size. Identifying the strongest man in history is somewhat controversial, as several different metrics can be used to award the title.
1. Arbab Khizer Hayat
Arbab Khizer Hayat is a former Pakistani Cricket Player/Umpire, born in Mardan, Pakistan. Arbab eats almost 36 eggs everyday for breakfast, and apart from this, he also eats 3kg of meat and 5 liters of milk on daily basis.
Hayat weighs a whopping 435kg with a height of over 6 feet and been dubbed Pakistani's Hulk.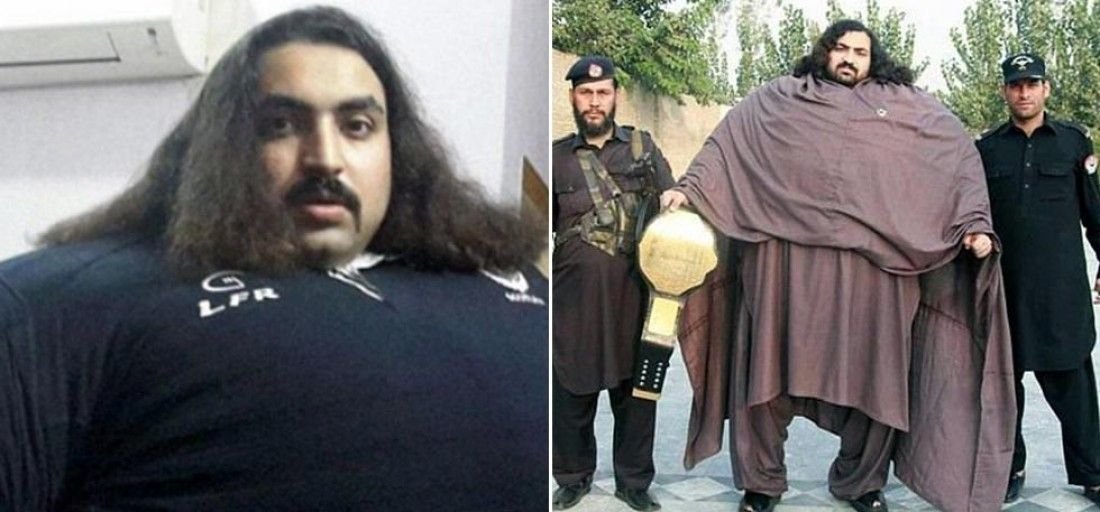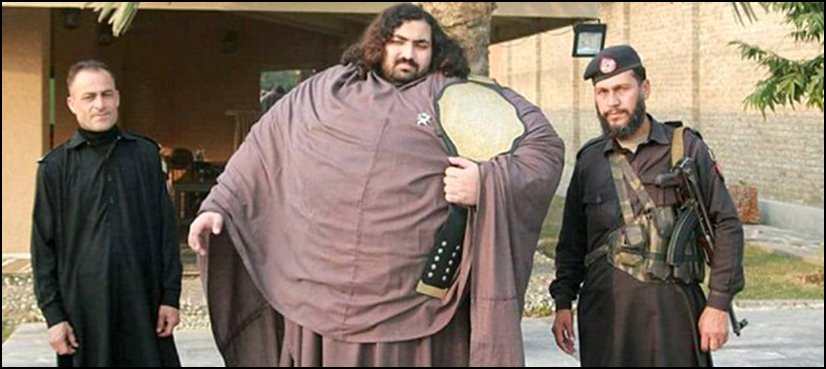 2. Jeff Dabe
In 1963, a healthy baby named Jeff Dabe (Popeye) was born in Stacy, Minnesota, United States with unusually large arms but according to doctors, he is absolutely medically fit.
By the time, his arms whopped to 19 inches in circumference with over sized limbs. Due to this natural advantage from god, he competed many arm wrestling tournaments.
In a statement, Jeff Dabe said – "People freak out when they see my hands in real life."
3. Sajad Gharibi
Sajjad Gharibi also known as Monster Bodybuilder is an Iranian who was born in Khozestan and now lives in Busher. His Iranian fans nicknamed him Iranian Hulk due to his extraordinary muscles.
Sajjad is very much active on social media and usually posts about his daily meals and his routine program.
4. Eddie Hall
Eddie Hall (Edward Hall) is a professional strongman which is known for winning the World's Strongest Man 2017 competition. Not this competition, he also won so many titles like England's Strongest Man, UK's Strongest Man etc.
Even in December 2015, a documentary about Eddie titled "Eddie:Strongman" was released, directed by Matt Bell. In July 2016, Eddie set a new world record in the deadlift with a lift of 500 kg besting the world record he had previously set at 465 kg earlier that same day.
5. Dienis Cyplenkov
Dienis Cyplenkow, alias Russian Titan (born March 10, 1982 in Krzywy Rog) – weightlifter and strongman, multiple winner and winner in several arm wrestling tournaments (arm wrestling).
He took his first steps in arm wrestling at the end of the 90s. In 2000, he won the title of European champion at the championships in Turkey in the weight category up to 70 kg. Over time, he changed the weight category to super-heavy (95kg +). In 2002 he moved to Moscow and began to compete as a strongman in Power Extreme competitions.
He was a multiple finalist and winner of strongman tournaments and became a member of the Russian national team in this discipline. He also started competing in commercial arm wrestling tournaments. In 2008, he began working with trainer Kote Razmadze, who directed his trainings in terms of arm wrestling.