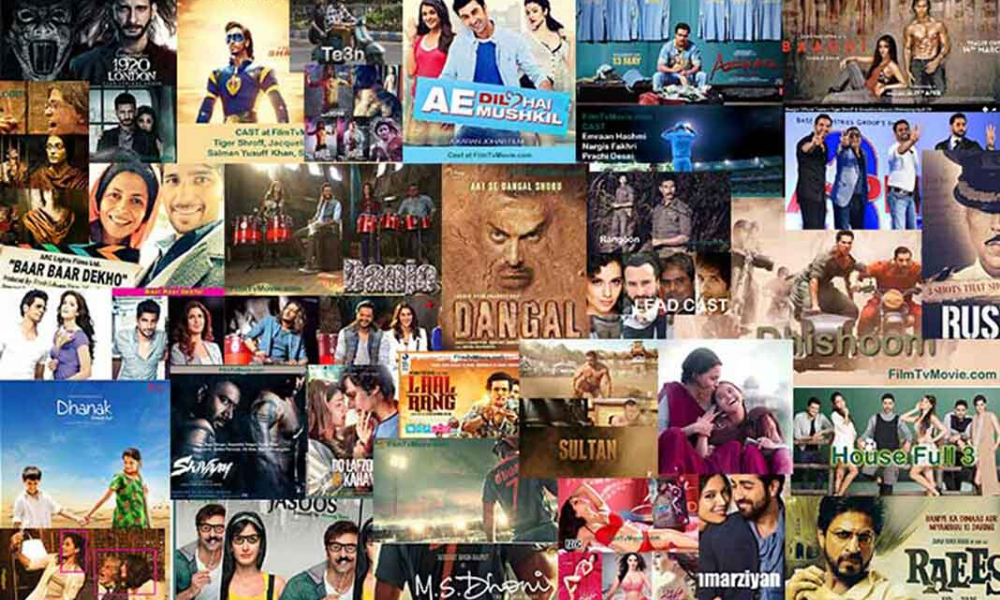 Irrfan  was an "AC Wala" before becoming an actor.
Aishwarya did her first Ad when she was in "9th Standard".
The women in the portrait of "Manjulika" from the film "Bhool Bhulaiyaa" is none other than our beloved , dream girl "Hema Malini".
Akshay Kumar – Before becoming an actor, he did only 1 modeling assignment which was for a gym called "Perfect 10".
Veteran actor "Shammi Kapoor" was the first one to start his own YouTube channel in year 2007.
Style Diva "Rekha" wears only crimson or choclate colored lipstick when she making public appearances.
Sushant Singh Rajput scored an "All India Rank" of 7 in AIEEE in year 2003 out of 11 Lakhs students.
"Dev Anand" always picked up his movie titles and story lines from newspaper headlines and stories.
On the shooting of "Pink" movie, Big B i.e. Amitabh Bachchan roamed in the streets of Delhi while wearing a costume and nobody recognized him.
Kareena was aspiring to be a "Lawyer" and had even joined a Law College but she could not complete her degree.
"Ranbir Kapoor" wasn't interested in doing films at first, he joined industry primarily because he always wanted to do a Pepsi Commercial Ad.
Aamir Khan is not only an actor, he is the great grand nephew of freedom fighter/philosopher "Maulana Abdul Kalam Azad".
Kalki Koechlin's great grandfather "Morice Koechlin" was the chief engineer for the construction of the Eiffel Tower in Paris.
Vicky Kaushal wanted to change the line "How's The Josh" in "URI" movie because he thought the feel wasn't coming for him.
It may sound crazy but when "Dharmendra" joined Bollywood, his salary was the approximate sum of Rs. 51 only.
In her childhood, "Pooja Hegde" wanted to become a postman as she thought it was a cool job she never thought of becoming an actress like she is now.
"Taapsee Pannu" was working as a software engineer before pursuing her career in acting she is just a Wow Girl.
The barbie doll of Bollywood "Katrina Kaif" entered the glam world at the age of 14 and is reportedly said to be the most photographed woman in India.
There was a time, when "Sonam Kapoor" rolled up her sleeves and took a job as a waitress to supplement her pocket money.
Sridevi was originally cast in a dual role in "Baazigar" movie but the role was rewritten, cast was Kajol and Shilpa Shetty.
"Diljit Dosanjh" started singing sikh music as a child in Gurdwaras.
Kareena's name derived from the book "Anna Karenina" which her mother read while she was pregnant with her.
Tom Cruise was the first choice for the role of Raj in "DDLJ", the filmmakers wanted to make the film an Indo-American affair.
Forever gold singer "Kumar Sanu" recorded 28 songs in one day.
The glasses "Hrithik Roshan" wore in movie Koi Mil Gaya were the same which he wore in romantic film Kaho Na Pyaar Hai.
"Gangs of Wasseypur" was initially a single film with a duration of 5 hr 19 min, theatre owners refused to run it for 5 hours.
"Dhobi Ghat" was the first Indian movie with no interval, but the theatres stopped the film to adjust an interval in it.
Shweta Tripathi was 27 years old when she shot for "Haraamkhor" where she played a 14-year old student girl named "Sandhya".
"Katrina Kaif" had to change her hair color for the movie which reportedly cost the makers INR 55 Lakhs.
Tiger Shroff ties a red tie to his hand in the whole film which is a tribute to "Micheal Jackson" as he would wear a hand glove in his one hand.
Rana Daggubati, the main rival who plays "Bhallaldeva" in Baahubali series revealed that he is blind from his right eye.
Shahid Kapoor smoked 20 Cigarettes a day, he would take 2 hours to shower and get rid of the smell before returning home to his children for movie "Kabir Singh".
Youtuber "Bhuvan Bam" was auditioned for Keshav Kumar's brother role in "TEPK" which later went to actor Divyendu Sharma.