Read Time:
3 Minute, 21 Second
In Bollywood, we have seen many films where lead actors play a very pivotal part in the narrative. Bollywood Town filmmakers love to explore different characters in their film and one of them is Kabir. We have seen a few films in the past where Kabir was not just a name, but an important character in the story.
Movie Released on year 2013
1. Kabir Thapar (Yeh Jawaani Hai Deewani) (Ranbir Kapoor)
Yeh Jawaani Hai Deewani movie was directed by Ayan Mukerji and produced by one and only one Karan Johar. In this movie, Ranbir Kapoor a.k.a Kabir Bunny Thapar act so well with Deepika Padukone.
Movie Released on year 2019
2. Kabir Singh (Kabir Singh) (Shahid Kapoor)
Kabir Singh movie which recently got released and directed by Sandeep Vanga where Shahid Kapoor (Kabir Singh) act so well with Kiara Advani. This movie is a remake of his own Telgu movie Arjun Reddy.
Movie Released on year 2019
3. Kabir Anand (Bard of Blood) (Emraan Hashmi)
Bard of Blood is one of the best web series which is based on espionage novel by Siddiqi where Emraan Hashmi (Kabir Anand i.e. RAW Agent) is in the lead role with Kriti Kulhari, Vineet Kumar Singh, Jaideep Ahlawat and Sobhita Dhulipala.
Movie Released on year 2015
4. Kabir Mehra (Dil Dhadakne Do) (Ranveer Singh)
This movie is directed by Zoya Akhtar, a sister of Farhan Akhtar. In this movie Ranveer Singh (as a Kabir Mehra) who wants to become a pilot but unwillingly he participated in his family business.
Movie Released on year 2019
5. Kabir Luthra (WAR) (Hrithik Roshan)
War movie is the story of Kabir Luthra (Hrithik Roshan) and Khalid Rahmani (Tiger Shroff) which are the two agents from an ambiguous Indian intelligence agency where Kabir suddenly turns rogue and killing specific people in random order and Khalid is tasked with finding out why and stopping him..
Movie Released on year 2016
6. Kabir Ahlawat (Rocky Handsome) (John Abraham)
Based in a city in Goa, Kabir Ahlawat a.k.a John Abraham featured with Diya Chalwad in movie Rocky Handsome which is a action thrilled movie directed by Nishikant Kamat.
Movie Released on year 2004
7. Kabir (Dhoom) (John Abraham)
In movie Dhoom, released on year 2004 where Kabir is a leader of a bike gang who steals money and further inivited Ali Akbar Fateh Khan t join the gang for his final robbery.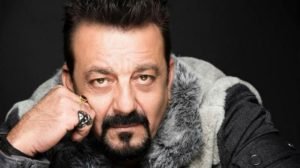 Movie Released on year 2007
8. Kabir Nayak (Dhamaal) (Sanjay Dutt)
Dhamaal movie is an Indian comedy movie which is directed by Indra Kumar where Kabir Nayak (Sanjay Dutt) played his role as an inspector who has been trying to arrest Bose from past 10 years.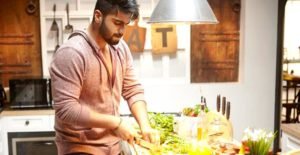 Movie Released on year 2016
9. Kabir Bansal (Ki And Ka) (Arjun Kapoor)
In this Ki and Ka movie, Kabir Bansal (Arjun Kapoor) is the laid back son of a successful building constructor, who does not wish to take over his father's company or inherit his wealth.
Movie Released on year 2011
10. Kabir Dewan (Zindagi Na Milegi Dobara) (Abhay Deol)
This movie Zindagi na Milegi Dobara follows 3 childhood friends, Arjun Saluja (Hrithik), Kabir Dewan (Abhay Deol) and Imraan Qureshi (Farhan Akhtar) who reunite for a 3 week road trip and off to spain where they meet Laila who falls in love with Arjun.
Movie Released on year 2015
11. Kabir Grewal (Roy) (Arjun Rampal)
Called Kabir Grewal, Arjun is seen playing the role of a movie director. Donning a hat, the actor looks intense and and pretty much into the character where he meets Ayesha and went fall into love with her and suffers a heartbreak when she leaves him.
Movie Released on year 2007
12. Kabir Khan (Chak De India) (Shah Rukh Khan)
Shah Rukh Khan's role as coach Kabir Khan was possibly his best role ever in movie Chak De India which is directed by Shimit Amin and produced by Aditya Chopra. This movie has won number of awards like National Film Award etc.