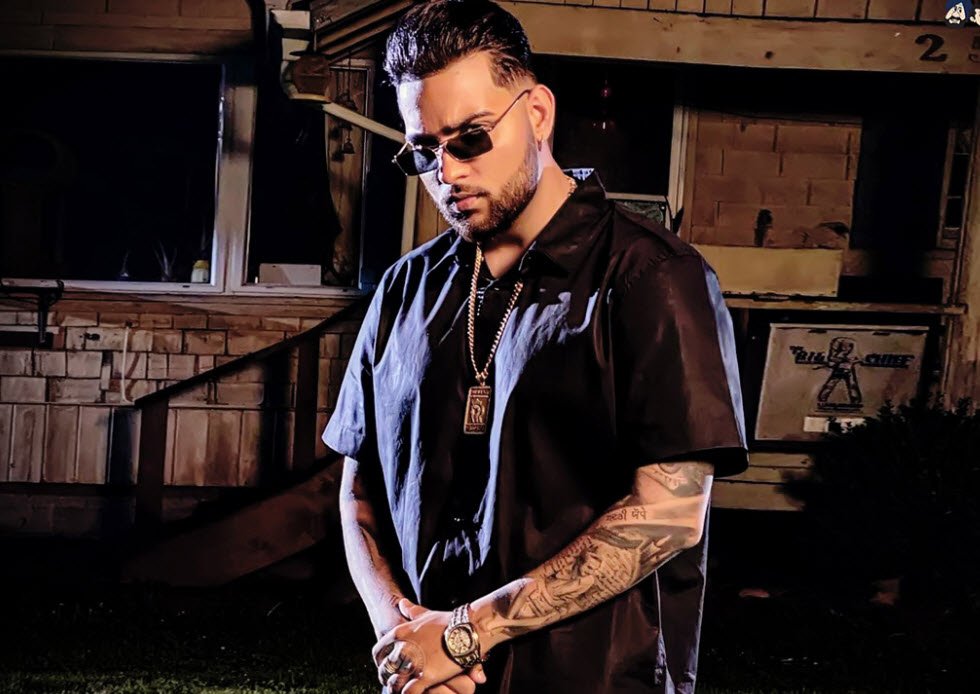 Songs have always had a special place in our lives. It is the songs that help us in perfectly describing our feelings to someone we love or make our happy moments more memorable. And it is not just that, these songs also come in various other languages such as Punjabi Songs which makes it easier for people to listen to them in their native language.
Karan Aujla, who born on 18 January 1997 is an Indian singer, lyricist, and rapper and is famous for his work in Punjabi industry. In year 2019, he was engaged to his Girlfriend Palak. Many of his songs have already featured in UK Asian chart by Official Charts Company.
Karan started his career along with Deep Jandu and Elly Mangat. The first breakthrough song of Aujla is "Don't Worry" which was released in year 2018 featuring Gurlez Akhtar in it and is now crossed 140million views on YouTube.
If you love listening to top Karan Aujla's Punjabi Songs, then you must check out the releases top 20 Punjabi songs sung by Aujla:-
Chitta Kurta – Karan Aujla feat. Gurlez Akhtar | Deep jandu
Jhanjar – Karan Aujla | Desi Crew
Few Days – Karan Aujla | Amantej Hundal | Yeah Proof
Hukam – Karan Aujla feat. Gianimane | Yeah Proof
Haan Haige Aa – Karan Aujla ft. Gurlez Akhtar | Rupan Bal | Avvy Sra
Kya Baat Aa – Karan Aujla | Tania | Desi Crew
Don't Worry – Karan Aujla | Deep Jandu | Sukh Sanghera
Adhiya – Karan Aujla | YeahProof | Street Gang Music| Sky
Mexico Koka – Karan Aujla | Mahira Sharma
Guilty – Inder Chahal | Karan Aujla | Shraddha Arya | Coin Digital
2 AM – Karan Aujla | Roach Killa | Rupan Bal |
Chithiyaan – Karan Aujla | Desi Crew | Rupan Bal
HINT – Karan Aujla | Rupan Bal | Jay Trak
RIM vs JHANJAR – Karan Aujla | Deep Jandu | Sukh Sanghera
No Need – Karan Aujla | Deep Jandu | Rupan Bal
Don't Look – Karan Aujla | Rupan Bal | Jay Trak
Sheikh – Karan Aujla | Rupan Bal | Manna
Let 'em Play – Karan Aujla | Proof | Sukh Sanghera
NA NA NA – Karan Aujla | Deep Jandu | Rupan Bal
FACTS – Karan Aujla | Deep Jandu
Let's start to listen all Karan Aujla Songs:-
1. Chitta Kurta – Karan Aujla feat. Gurlez Akhtar | Deep jandu
2. Jhanjar – Karan Aujla | Desi Crew
3. Few Days – Karan Aujla | Amantej Hundal | Yeah Proof
4. Hukam – Karan Aujla feat. Gianimane | Yeah Proof
5. Haan Haige Aa – Karan Aujla ft. Gurlez Akhtar | Rupan Bal | Avvy Sra
6. Kya Baat Aa – Karan Aujla | Tania | Desi Crew
7. Don't Worry – Karan Aujla | Deep Jandu | Sukh Sanghera
8. Adhiya – Karan Aujla | YeahProof | Street Gang Music| Sky
9. Mexico Koka – Karan Aujla | Mahira Sharma
10. Guilty – Inder Chahal | Karan Aujla | Shraddha Arya | Coin Digital
11. 2 AM – Karan Aujla | Roach Killa | Rupan Bal |
12. Chithiyaan – Karan Aujla | Desi Crew | Rupan Bal
13. HINT – Karan Aujla | Rupan Bal | Jay Trak
14. RIM vs JHANJAR – Karan Aujla | Deep Jandu | Sukh Sanghera
15. No Need – Karan Aujla | Deep Jandu | Rupan Bal
16. Don't Look – Karan Aujla | Rupan Bal | Jay Trak
17. Sheikh – Karan Aujla | Rupan Bal | Manna
18. Let 'em Play – Karan Aujla | Proof | Sukh Sanghera
19. NA NA NA – Karan Aujla | Deep Jandu | Rupan Bal
20. FACTS – Karan Aujla | Deep Jandu