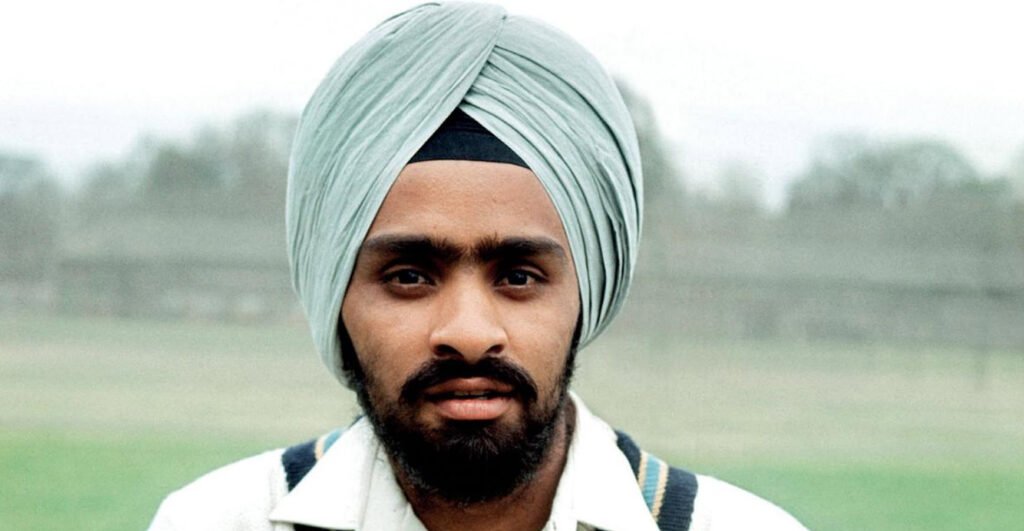 The world of cricket mourns the loss of one of its most iconic and respected figures as Bishan Singh Bedi, the former Indian cricketer, passed away on October 23, 2023. Bishan Singh Bedi, who was widely regarded as one of the greatest left-arm spin bowlers of all time, had a profound impact on the game and left an indelible mark on the hearts of cricket enthusiasts worldwide.
Bishan Singh Bedi was born on September 25, 1946, in Amritsar, India. From a young age, he displayed an innate talent for the sport of cricket. His exceptional skills as a spin bowler caught the attention of cricket pundits, and he made his debut for the Indian cricket team in 1966. Bishan Singh Bedi was known for his classical, rhythmic bowling action and his ability to turn the ball sharply. His outstanding control over line and length, along with his unerring accuracy, made him a force to be reckoned with.
Over the course of his illustrious career, Bishan Singh Bedi played a pivotal role in many memorable victories for the Indian cricket team. He was particularly known for his stellar performances in Test matches, where his record is nothing short of remarkable. He also represented India in 67 Test matches and claimed a staggering 266 wickets. His economy rate and average were among the best of his time, demonstrating his ability to consistently put pressure on the opposition.
Deeply saddened to hear about the passing of Bishan Singh Bedi ji.
My condolences to the family 🙏🏽

— Virat Kohli (@imVkohli) October 23, 2023
One of the highlights of Bedi's career was his captaincy of the Indian cricket team from 1976 to 1978. Under his leadership, India experienced some remarkable successes. Bedi's calm and strategic approach to the game earned him respect not only from his teammates but also from the cricketing community as a whole.
Bishan Singh Bedi's legacy extended beyond his achievements on the field. He was a strong advocate for sportsmanship and fair play, always emphasizing the importance of upholding the spirit of the game. His passion for cricket and his unwavering commitment to its values made him an iconic figure in the sport.
In his post-playing career, Bishan Singh Bedi continued to contribute to Indian cricket as a coach and mentor. He was known for his keen cricketing insights and imparted his knowledge to the younger generation of cricketers. His wisdom and guidance were highly valued in the development of the sport in India.
The news of Bishan Singh Bedi's passing is a somber moment for the cricketing world. His contributions to the game, both as a player and as a mentor, have left an indomitable mark. He will forever be remembered for his classic left-arm spin and his commitment to the values of the sport.
As we reflect on the life of Bishan Singh Bedi, we are reminded of the enduring impact he had on the world of cricket. He was not just a cricketer but an embodiment of the spirit and ethos of the game. His legacy will continue to inspire future generations of cricketers to approach the sport with grace, integrity, and a burning passion for excellence.
Bishan Singh Bedi's passing is a significant loss, but his memory will live on in the hearts of cricket lovers worldwide. He was a true cricketing legend, and his contributions to the game will forever be celebrated. Farewell, Bishan Singh Bedi, and thank you for the magic you brought to the world of cricket.