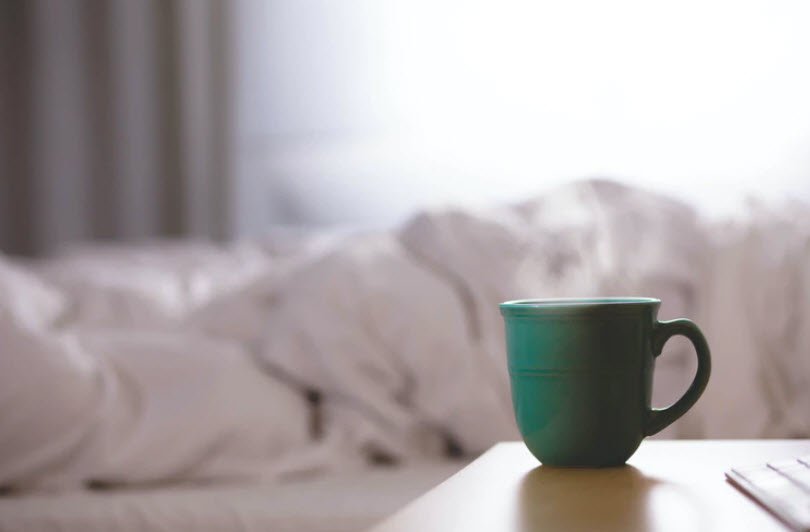 Getting up early creates a space to do what you want and makes you happy. Whether it's reading, meditating, doing your nails, it doesn't matter: take the opportunity to do what you love and never have time for.
Getting up early has a lot of advantages . And that is also the reason why all richest people have done everything to become an early bird from a night owl.
When you arrive at work, your body and mind have been awake for several hours. This way you can be effective immediately . The morning can also be a time when you can catch up on the previous day's delay. This way you can immediately dedicate yourself to the tasks of the day without falling behind.
The more effort you put into your business the more money you will make, and the more successful your business will be. With the likes of Bill Gates, Mark Zuckerberg and so many others, let us explore some of the morning routines that put these highly successful guys out for success.
In this article, we'll be sharing with you 15 Morning routines of highly successful people.
1. Bill Gates (Founder, Microsoft)
Wakes up by 7 A.M
Trains body and brain by running on treadmill while watching educational videos.
2. Steve Jobs (Founder, Apple Inc)
Wakes up by 6 A.M
Used to look in the mirror every morning and question his purpose.
3. Mark Zuckerberg (Co Founder, Facebook)
Wakes up by 8 A.M
Wears the same T-Shirt every day to avoid wasting time on choosing what to wear.
4. Dwayne Johnson (Actor, Wrestler)
Wakes up by 4 A.M
Ready in the gym by 4AM to get an edge on the competition.
5. Will Smith (Actor, Rapper)
Wakes up by 7 A.M
Wakes up early for yoga classes followed by mindful thoughts.
6. Bruce Lee (Actor, Martial Artist)
Wakes up by 7 A.M
In the mornings he would stretch and go for a jog. Bruce liked to use jogging as a form of meditation.
7. Warren Buffett (Investor)
Wakes up by 6:45 A.M
Read at least 6 newspapers after waking up.
8. Richard Branson (Founder, Virgin Group)
Wakes up by 5 A.M
Morning starts with kite-surfing, swimming or playing tennis.
9. Indra Nooyi (CEO, Pepsi Co.)
Wakes up by 5 A.M
Waking up before sunrise keeps her motivated for the day.
10. Jack Ma (Founder, Alibaba)
Wakes up by 6 A.M
Waking up at 6AM to steal some family time and keep his spirits up in the face of criticism.
11. Elon Musk (CEO, Space X)
Wakes up by 7 A.M
Downs 2 to 4 cups of coffee to keep himself fueled.
12. Albert Einstein (Scientist)
Wakes up by 8 A.M
Sleeps 10 hours – 11 hours a day! Good sleep helped him stay active.
13. Leonardo Da Vinci (Artist and Inventor)
20 Minutes of sleep every 4 hours
Some believe that his insane sleep routine was just an urban myth.
14. Benjamin Franklin (Founding Father of U.S)
Wakes up by 5 A.M
Ask himself, 'What good shall i do this day?'
15. Jack Dorsey (Co Founder, Twitter)
Wakes up by 5 A.M
Wakes up early to meditate followed by a 6 mile jog.
You may also like: