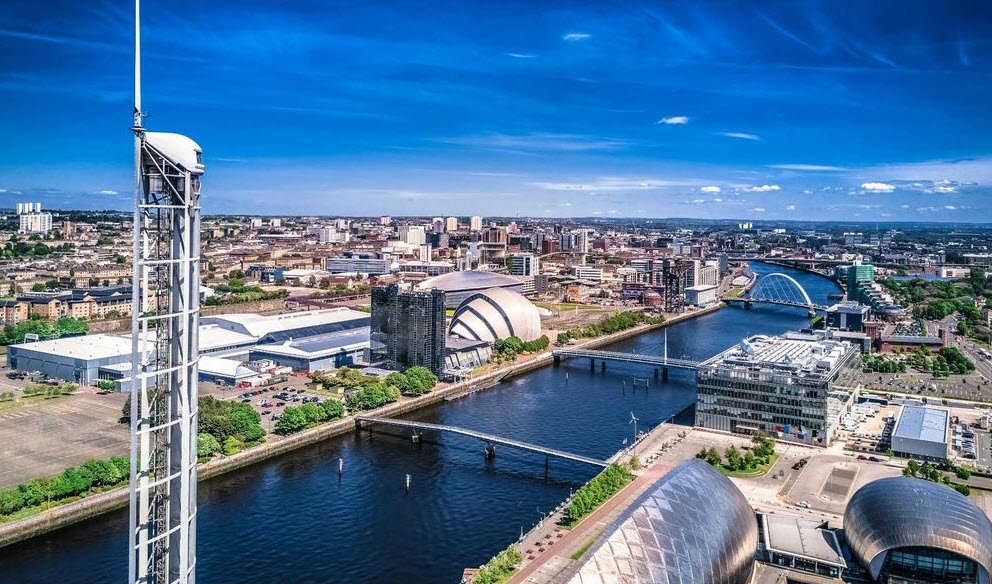 Glasgow, a city in Scotland has been named the most friendly city in the world by a public vote. The Scottish city is called Glasgow, which has competed for the title against cities such as Dublin, Budapest, Vancouver, Tokyo and Melbourne. The survey was conducted in cities around the world by Rough Guides, a travel firm that asked its followers on Facebook and Twitter to vote.
Glasgow has been voted the most beloved city in the world by readers of Rough Guides for the second time, even before Glasgow won the award in 2014.
In 2013, PETA also declared Glasgow to be the most vegan-friendly city in the UK.
Social media users were asked to vote for their favorite city from a list of 15 countries in the voting process. It has overtaken Lake City and Krakow to move from 118th to 96th. Not only that, Glasgow's Deniston area was named the eighth best neighbor out of 40 hotspots in the world in Time Magazine's annual poll in 2020.
Here are the top 15 they chose.
Glasgow, Scotland
Dublin, Ireland
Montréal, Canada
Liverpool, England
Tokyo, Japan
Vancouver, Canada
Copenhagen, Denmark
Dubai, UAE
Manchester, England
Melbourne, Australia
Budapest, Hungary
Cape Town, South Africa
Vientiane, Laos
Wellington, New Zealand
Atlanta, Georgia, USA
Glasgow city has some of the best-financed and most imaginative museums and galleries in Britain – among them the showcase Burrell Collection and the palatial Kelvingrove Art Gallery and Museum – nearly all of which are free.
Glasgow makes an excellent base from which to explore the Clyde valley and coast, easily accessible by a reliable train service.
Glasgow has a range of hotels and hostels to suit every budget. Staying central or in the West End provides easy access to attractions and to the Glasgow Subway , or "Clockwork Orange" – a circuit of which takes only 24 minutes.
You may also like: