Read Time:
4 Minute, 35 Second
2020 is over and 2021 is just started and its time to binge watch some horror movies which is set to be released in year 2021.
Yes, 2020 year is the worst year for the people and for this mankind because every 100 years there is an epidemic and this year also you are seeing the outbreak of COVID-19 epidemic. There is still more to be taken and no one knows how many people are suffering and do not know when this disease will end.
Suggested Read: 10 Movies/Shows That Will Inspire You to Code
For many of us, this year has been full of apocalypse and apathy and for many, endless video calls that are not taking the name of ending.
According to Johns Hopkins University statistics, as of Dec 2020 Stats, more than 7 million people have been infected due to Covid-19 and 16 million people have died in this world.
Also Read: List of 100+ Hollywood Documentaries, Movies and TV Shows For Cyber Punkers
In this article, we've compiled a list of few horror movies that you can add to your list.
1. Army of the Dead | IMDB | 2021
Director:- Zack Snyder
Army of the Dead is an upcoming Zombie movie which is directed by Zack Snyder (who also directed 2017's Justice League) and stars Dave Bautista, Ella Purnella, Ana de la Reguera etc
This movie is scheduled to release on Netflix and is set to premier by year 2021 with a budget of $80-$90 million range.
"There are no handcuffs on me at all with this one," Zack tells The Hollywood Reporter in an interview.
2. Candyman | IMDB | 2021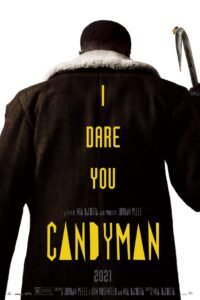 Director:- Nia DaCosta
Candyman is another upcoming American movie (supernatural) directed by Nia DaCosta (a director and screenwriter). Not only this Horror Movie, she is also directing the upcoming sequel to Captain Marvel.
DaCosta becomes first black woman and youngest filmmaker to direct a Marvel Film.
Candyman (2021) movie was announced in late 2018. The production of this movie has already been started in the spring of 2019 and is now plan to release the film theatrically on August 2021.
3. Dark Harvest | IMDB | 2021
Director:- Matt Tolmach
Dark Harvest is a 2007 novel by Norman Partridge. This movie will be released on September 2021 by United Artists Releasing. Matt already produced many hit movies such as Venom and Jumanji, Welcome to the Jungle etc.
4. Fear Street | IMDB | 2021
Director:- Leigh Janiak
Fear Street is an upcoming American horror film directed by Leigh Janiak. This movie will be based on the book series of the same name by R. L. Stine. Fear Street stars Kiana Madeira, Olivia Welch, Gillian Jacobs and Benjamin Flores Jr whose production has already been started by August 2019 in in Atlanta and East Point, Georgia.
5. Spiral | IMDB | 2021
Director:- Darren Lynn Bousman
Spiral is an upcoming American Movie which is directed by Darren Lynn Bousman and written by Josh Stolberg. Spiral is scheduled to release on May, 2021 in United States by Lionsgate.
6. The Conjuring: The Devil Made Me Do It | IMDB | 2021
Director:- Michael Chaves
The Conjuring: The Devil Made Me Do It is an American upcoming horror movie directed by Michael Chaves and is a sequel of 2013's The Conjuring and 2016's The Conjuring 2.
This movie will be a chilling story of terror, murder and unknown evil that shocked investigators Ed and Lorraine Warren.
7. The Devil's Light | IMDB | 2021
Director:- Daniel Stamm
The Devil's Light is another upcoming Supernatural Horror Movie directed by Daniel Stamm which stars Virginia Madsen and Ben Cross.
The above said movie is set to theatrically release this month i.e. on January 2021.
8. The Forever Purge | IMDB | 2021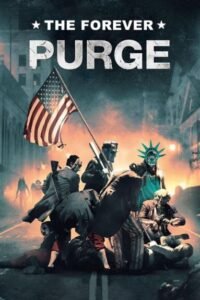 Director:- Everardo Gout
The Forever Purge is an upcoming Action Science Fiction Horror Movie directed by Everardo Gout and stars Ana de la Reguera, Josh Lucas, Tenoch Huerta, Leven Rambin, Will Patton and Cassidy Freeman.
The movie is set to release on July 2021 by Universal Pictures. This movie will be the fifth and final installment of 'The Purge' film series.
9. There's Someone Inside Your House | IMDB | 2021
Director:- Patrick Brice
There's Someone Inside Your House is an American Slasher Movie directed by Patrick Brice and is based upon 2017's Novel of "There's Someone Inside Your House".
This movie will stars Sydney Park, Theodore Pellerin, Asjha Cooper etc and is now expected to released on Netflix in year 2021.
10. Willy's Wonderland | IMDB | 2021
Director:- Kevin Lewis
Willy's Wonderland is another Comedy Horror American Movie, directed by Kevin Lewis and produced by veteran actor and producer Grant Cramer. This movie is set to released on year 2021 which is already being delayed due to COVID-19 Pandemic.
The previous scheduled released date was Oct 2020.
11. Wrong Turn | IMDB | 2021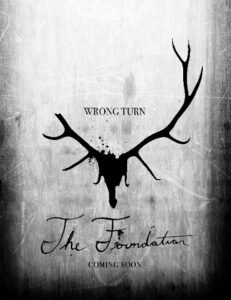 Director:- Mike P. Nelson
Wrong Turn (The Foundation) is an upcoming German-American Movie directed by Mike P. Nelson which is written by Alan McElroy and is the 7th installment of Wrong Turn series.
This movie is scheduled to be released on January 2021 by Saban Films. Charlotte Vega will star in the film.
12. Zombie Reddy | IMDB | 2021
Director:- Prasanth Varma
Zombie Reddy is an upcoming Indian (Telgu) Action Horror Movie directed by Prasanth Varma, stars Sajja Teja and Anandhi.
Zombie Reddy movie will be the first Zombie based movie in Tollywood and is partially based on COVID-19 Pandemic. The music of this movie is composed by Mark K. Robin.